Goosenecks for Tractors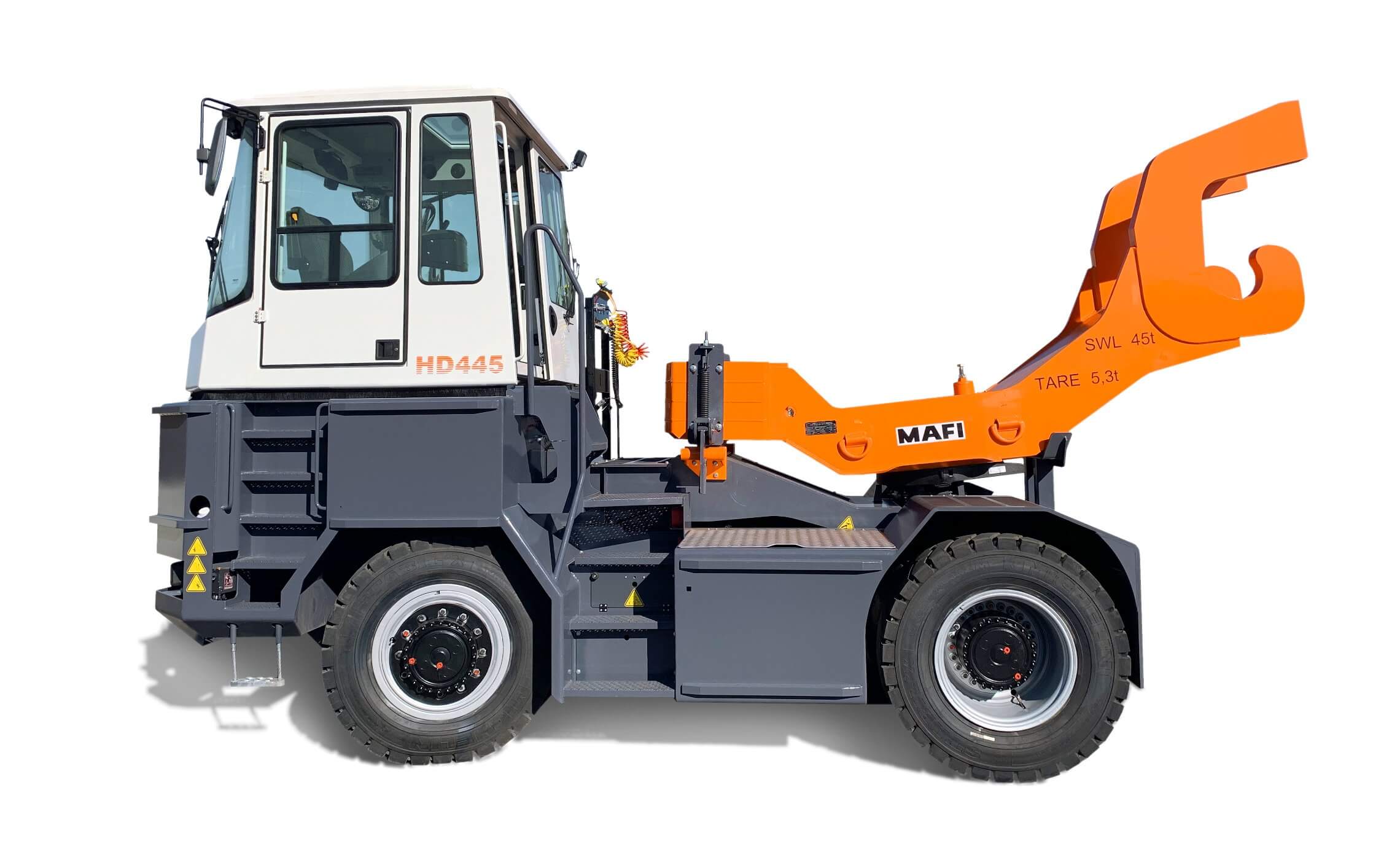 A MAFI gooseneck is used to move Roll/Cargo trailers.
The gooseneck can be either removable or fixed. A detachable gooseneck is only mounted onto the tractor when needed, whereas a fixed gooseneck is built into the Roll / Cargo trailer. The gooseneck selection takes place after the fifth wheel load of the tractor has been decided upon.
The maximum load capacity of the SH 36 is 36,000 kg and for the SH 45 it is 45,000 kg. This allows for the transport of loads of over 200 tons.
The nose of the gooseneck is inserted into the coupling tunnel on the Roll- / Cargotrailers. The coupling is locked into place automatically when the gooseneck is lifted. This ensures safe transport.
To park the gooseneck, MAFI has a specially designed park box available. The gooseneck can be safely parked when it is not needed, so that the tractor can be used for other transport tasks.
Forklift Goosenecks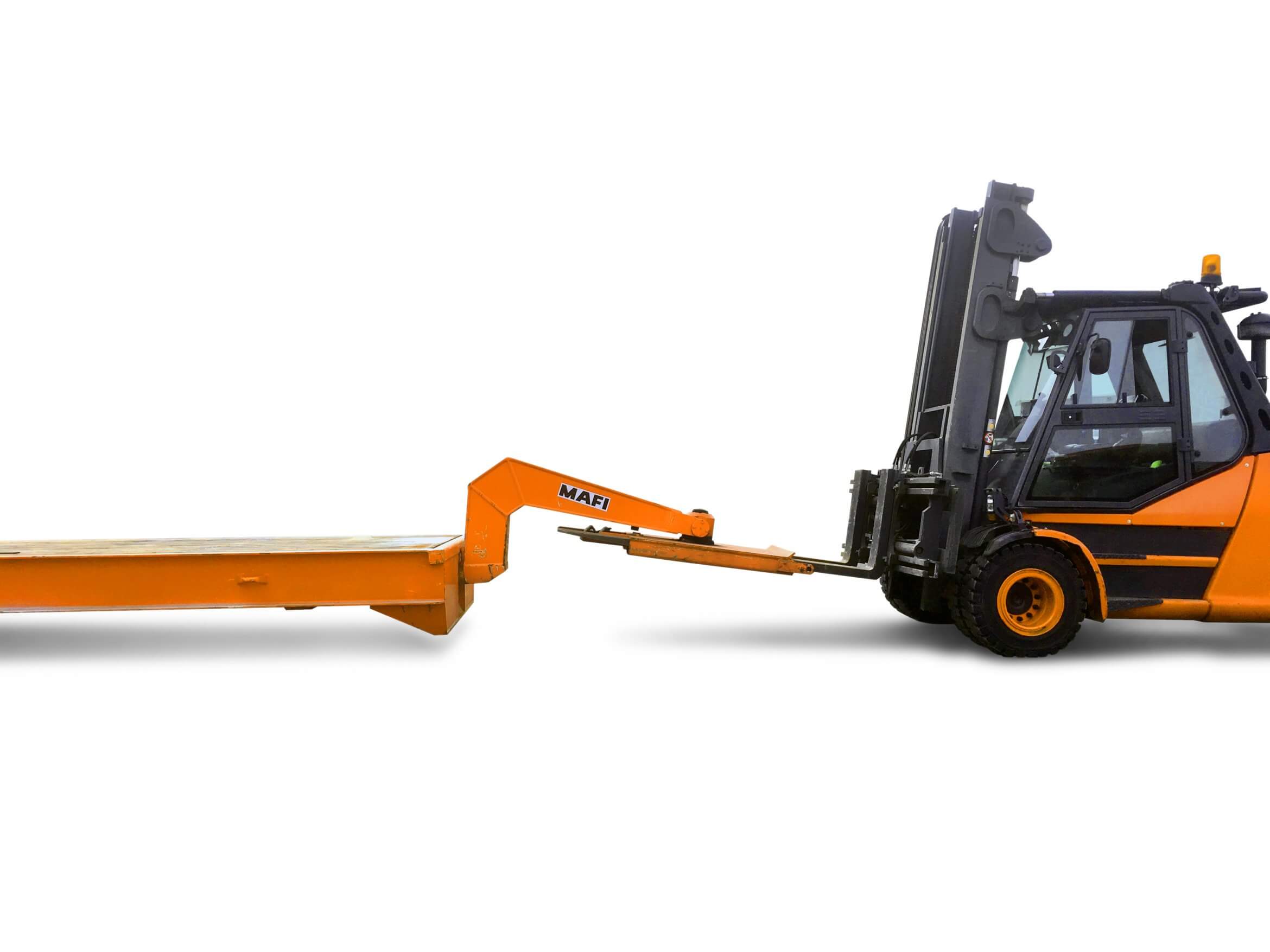 To move roll pallets safely with a forklift truck, a gooseneck (GSH) designed for this purpose can be used. With this system, payloads of up to 50 tons can be transported.
A rollpalette can be maneuvered within in a confined space by inserting and lifting the nose of the GSH into the coupling tunnel of the rollpalette.
This simple transport principle enables many companies to handle their internal logistics safely, quickly and above all cost-effectively.
Forklift goosenecks are available in different types. They are either secured with a manual pin lock or with the more comfortable solution that is available for lift trucks with hydraulically adjustable forks. The maximum lifting capacity for these goosenecks is 16 tons.
The forklift pockets are customized at the time of order to the specifications of the forklift truck with which it will be used.
Ballast weights for Terminal Tractors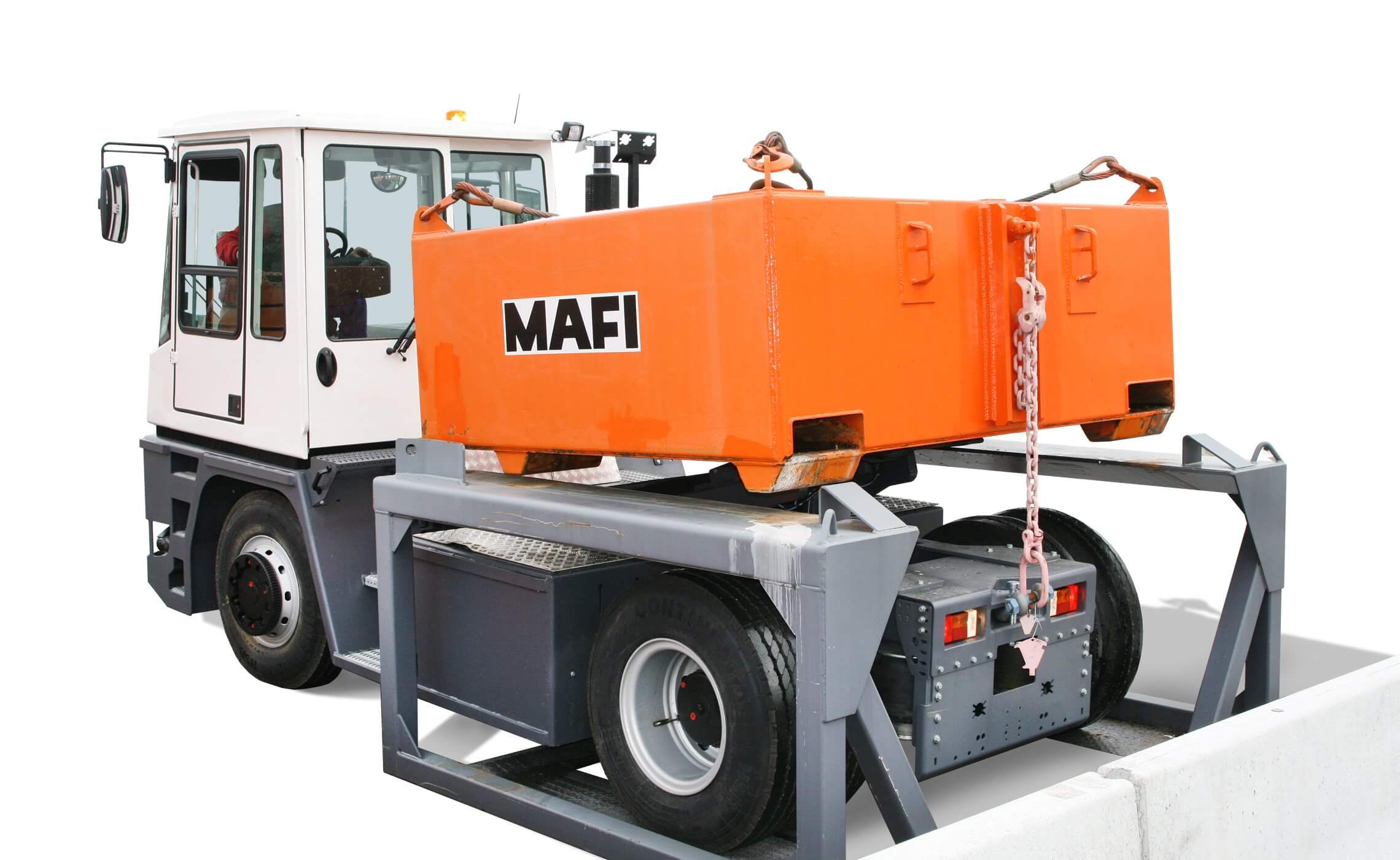 Wheel traction plays a crucial role in pulling drawbar trailers. To prevent the tractor wheels from spinning when taking off from a stop, it is possible to mount a ballast weight on the rear of the tractor. Depending upon the expected payload of the trailer, the ballast can weigh up to several tons. Furthermore, the air pressure must also be set correctly in order to obtain proper ground contact with the tires.
Several different types of ballast weights are available and either fixed or removable ballast weights can be installed. Fixed ballast weights are mounted on the tractor permanently. Removable ballast weights can be parked in a separate rack and lifted / lowered by tractors with a hydraulic 5th-wheel boom.