Service
Service Department of "INTRAC Lietuva" provides maintenance service of high quality to machinery of the manufacturers it represents these include repair works at the stationary service centers in Vilnius, Kaunas, Klaipeda and Panevezys as well as repairs performed at clients premises. "INTRAC Lietuva" service ensures pre-delivery inspection, regular maintenance, warranty servicing, as well as offers assessment of repair costs, installation of optional equipment, recovery of used machines and consulting in technical matters.
"INTRAC Lietuva" service operates in a 24-hour mode thus ensuring emergency servicing of machines also outside regular working hours. "INTRAC Lietuva" services are available 24 hours a day as well as on weekends and official public holidays. Taking into account that practically all machinery represented by "INTRAC Lietuva" are production assets and downtime of these machines bring losses to their owners, we have specialised in providing fast assistance in any situation.
There is a team of qualified and competent specialists who are employed in our service department and who will do their best to help You!
​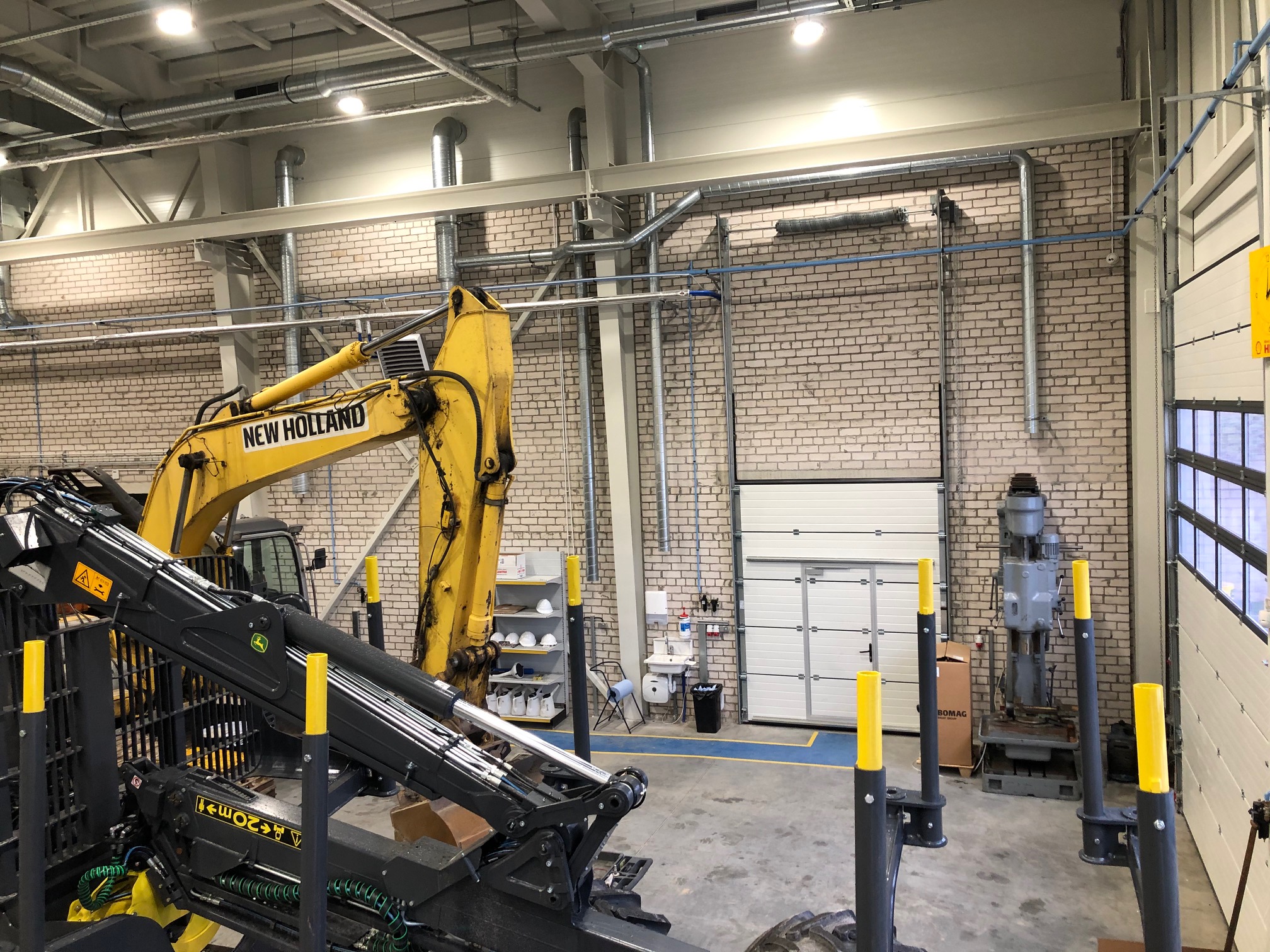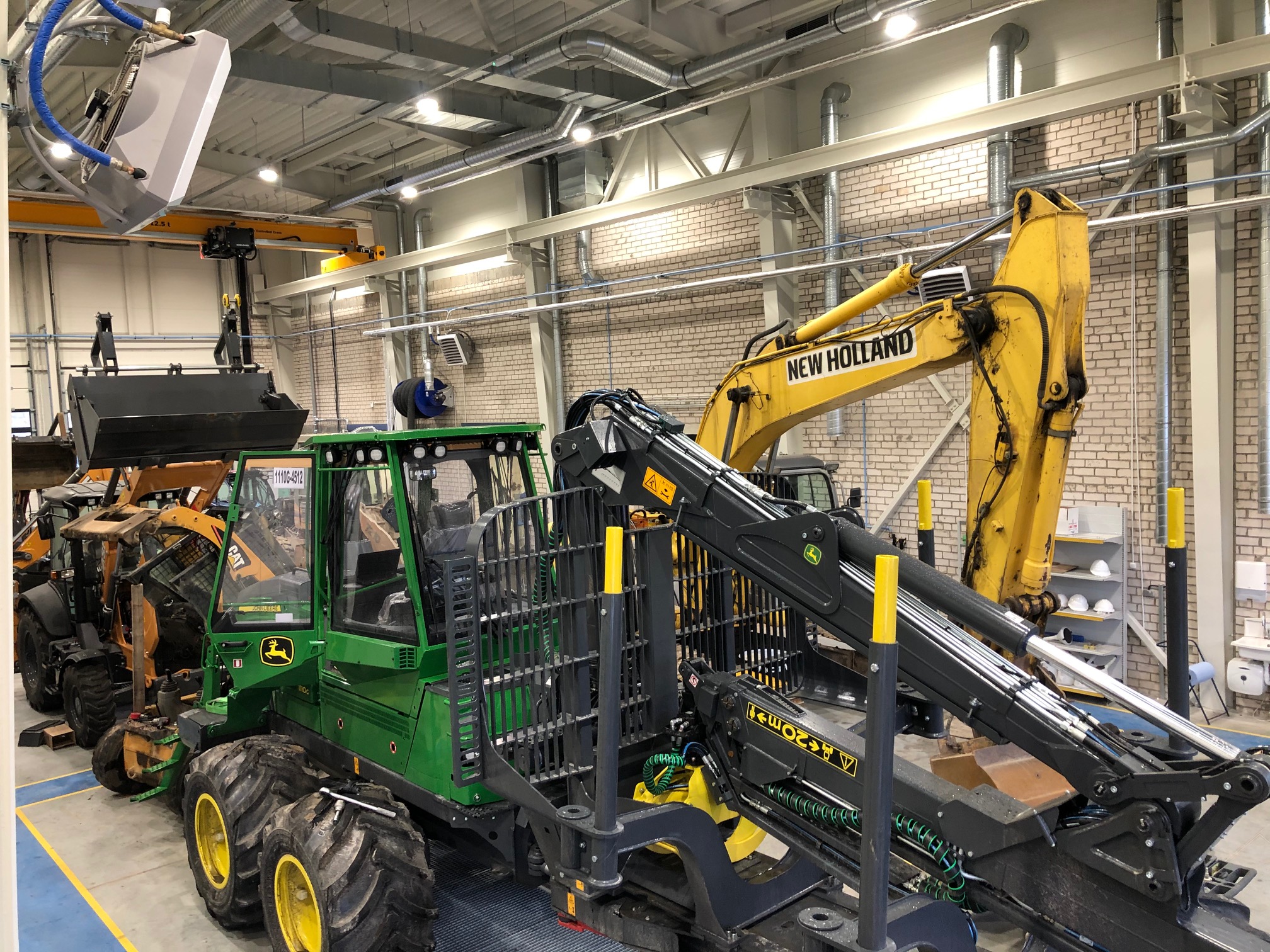 All "INTRAC Lietuva" service customers have a possibility to receive free of charge technical consulting on technical parameters of the machines, their principles of operation, use of oil and lubricants, structure of machine elements and spare parts. Our experts will recommend you the best technical solutions in cases of machine reconstruction and will assist you in selection of the most convenient reconstruction alternative.
STACIONARY SERVICE
Vilnius - 550 m2;
Kaunas - 400m2;
Klaipeda - 450m2;
Panevezys - 150 m2.
The workshops are equipted with all necessary tools for industrial machinery repair starting from diagnostics to big volume repairs.

FIELD SERVICE
Our service use 16 mobile service stations fully equipted for Field service. We are able to do diagnostics, repairs, maintenance service on-site: forests, fields, roads. Mobile servsiso workshop ensures service availability 24 hours a day.

Our technical knowledge and experience is always available to our customers!

Service management:
Aftersales manager +370 687 33085 (Arnas Redikas)
Back