JOHN DEERE Harvesters
JOHN DEERE harvesters are popular forest equipment adapted to felling trees. Loggers help to carry out forest cutting work faster, more comfortably and more safely. It is worth thinking about which of the proposed machines should be chosen. We can offer several models of logging equipment. Taking into account the main characteristics of harvesters, you will be able to choose the harvester with the most suitable configuration and power for your planned work.
Harvesters

JOHN DEERE 1070G – a harvester with a power management processor is adapted for early tree thinning. This productive logger is easy to operate. A smaller 4- or 6-wheel harvester is highly maneuverable and can make its way through even the densest areas of the forest. The 1070G harvester has a turbo installed and a 6.8L engine.
JOHN DEERE 1170G is an easy-to-manage harvester that is fuel-efficient at the same time. Harvesters of this model can be equipped with 6 or 8 wheels, they are convenient for the operator. These harvesters are equipped with 6.8L turbo engines and extremely powerful work pumps that generate more power. This harvester can be operated at three different power levels.
JOHN DEERE 1270G is a fuel-efficient harvester, but at the same time it produces really high power. The harvester is equipped with a CH7 boom with a robust cutting head. Another important feature of this harvester is simple maintenance that does not require large investments.
The technical characteristics of the JOHN DEERE 1470G harvester are similar to those of the 1270 G model. However, the 1470G has a larger (CH9) boom and a slightly different front frame. The 1470G model is the largest JOHN DEERE harvester. It is characterized by the same control comfort as other models of harvesters of this manufacturer. The boom cylinders are mounted parallel to the frame of the harvester, so both hydraulic hoses and electrical wiring have been improved. This installation solution made it possible to improve the visibility of the working field.
We will always help you choose the most suitable forest equipment. If you have any questions, just contact the sales manager for a consultation. It will be easier to make a decision after receiving all the most important information about the planned purchase of forest machinery, its configuration options, additional equipment. Contact:
Vilma Venckutė
Forestry equipment sales manager
Phone: +370 686 04130
vilma.venckute@intrac.lt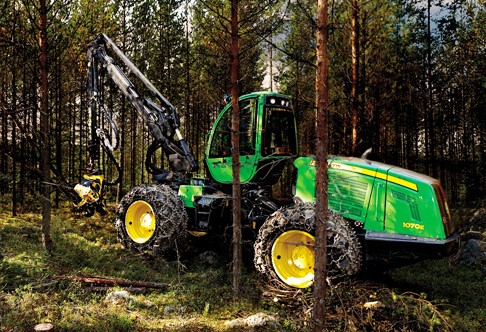 1070G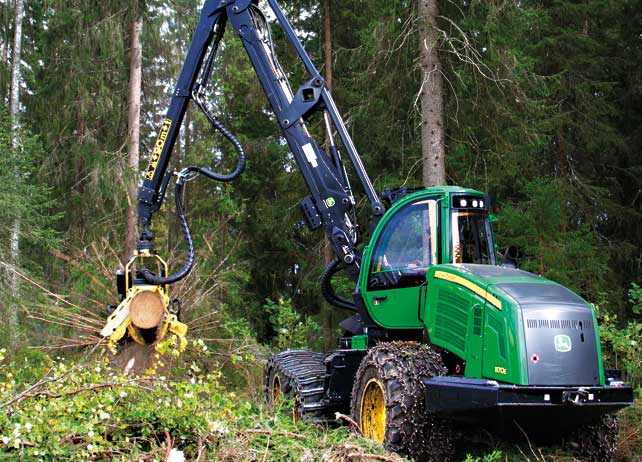 1170G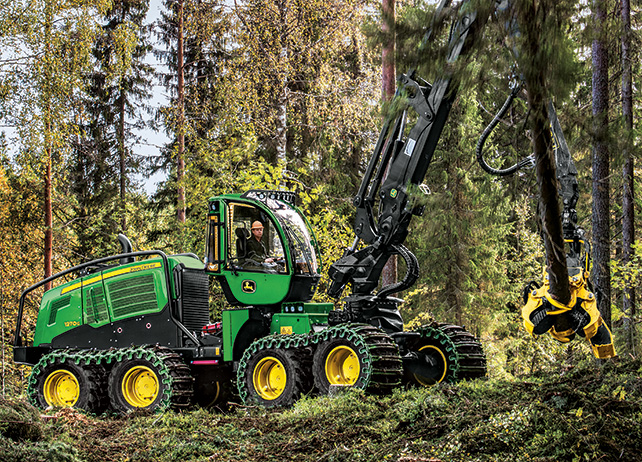 1270G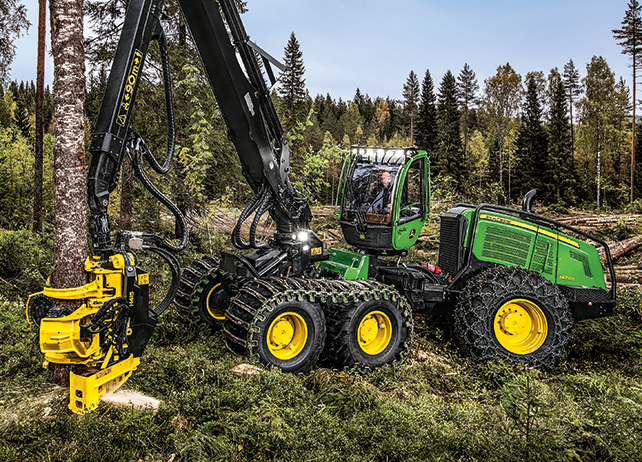 1470G