Introducing IBC 3.0
The harvesters 1270G, with harvester head H425 and H424, and 1470G, with harvester head H425, are available with harvester head over-rotation prevention when equipped with the IBC 3.0 and the rotating and levelling cabin. This combination offers even more features that assist the machine operators in their work. Feeding assistant helps avoid feeding towards the cabin and machine, and helps the operator find safe ways of working that keep the machine intact. Sawing assistant helps avoid sawing towards the cabin. These new features, while assisting the operators in their work, improve machine uptime and help to keep the machine in good condition.
IBC in Harvesters
Operator takes the harvester head to the desired place. Sensors recognize the location of the head and the system adjusts boom movements and extension automatically. The operation of IBC in harvesters has been adapted to harvester's work cycle.
Easy. IBC controls intelligently the use of extension in different stages, which makes work much easier giving the operator more time to plan the next move. New operators learn the work much faster.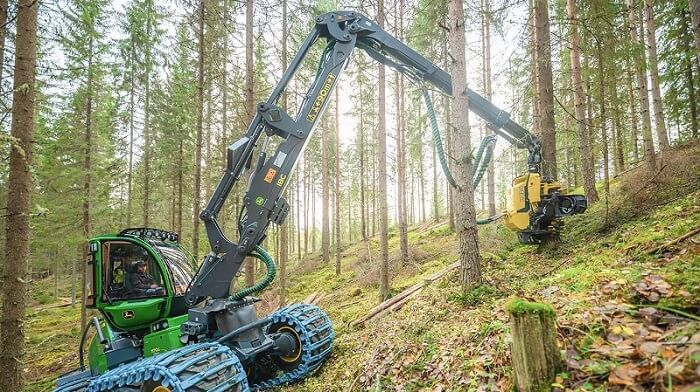 Durability with end damping. The end damping stops the blow-like loads of the cylinder ends and the operator does not need to watch for boom positions. Work is more fluent and the boom structures and hydraulic cylinders last longer.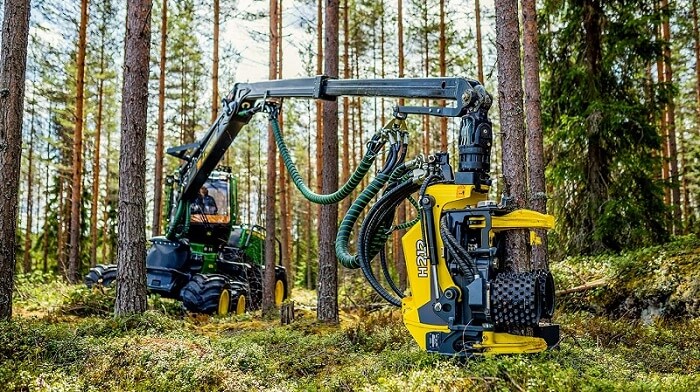 Accurate. The boom is very accurate and steady even with longest reaches.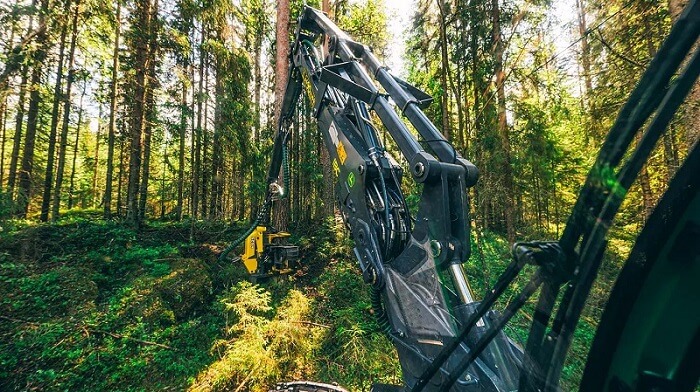 Fast. When the harvester head is driven to the tree, it moves automatically to the cutting height. After the cutting, when the boom is drawn in, the harvester head moves automatically to the processing height.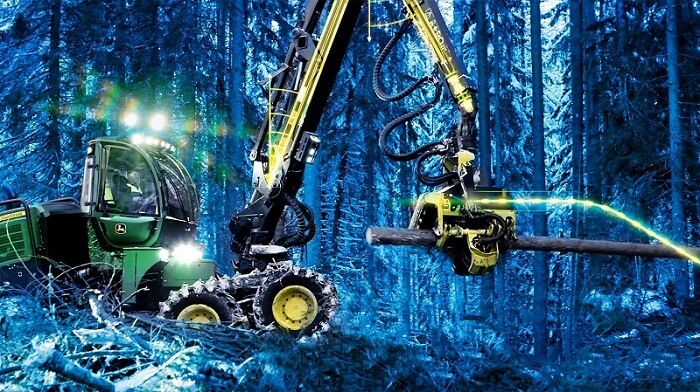 Slope mode. The boom tip automatically follows the desired trajectory. The slope mode adjusts the trajectory for working on a slope.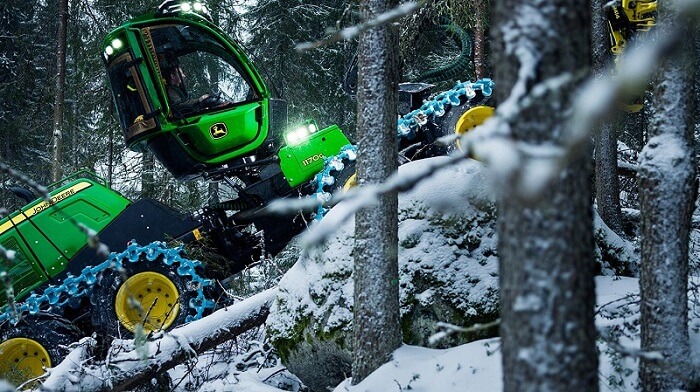 IBC in forwarders
Operators can adjust the overall speed of the IBC system to accommodate their needs. They can also adjust the speed between various boom parts or change it by manually using the extension boom during operation. Switching between IBC and conventional boom control is done with a press of a button.
Ease and speed. With IBC, the boom is very precise and easy to operate: the operator controls the boom tip directly instead of controlling independent boom joint movements. Left mini lever controls the horizontal movement of the grapple.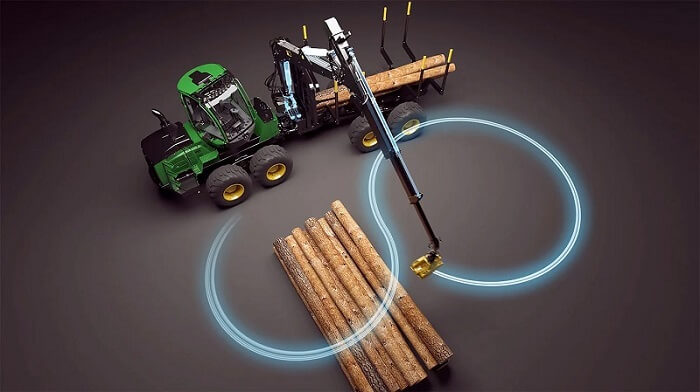 Vertical movement. The right mini lever controls the vertical movement of the grapple.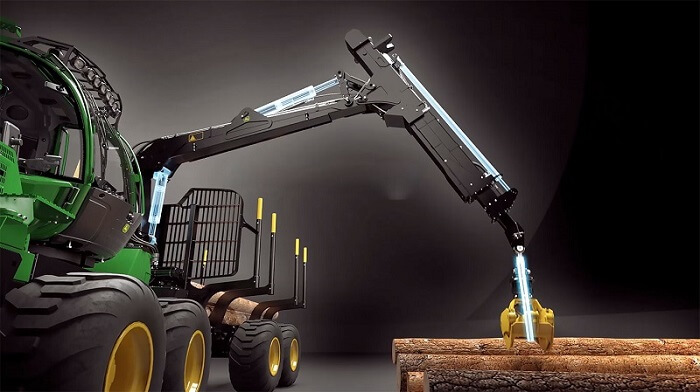 Electrical cylinder end damping. The IBC system features electrical end damping for all the main boom movement directions. The system dampens the cylinder end movements softly and stops strong blow-like loads in the end positions.