INTRAC STARTS CO-OPERATION WITH DOOSAN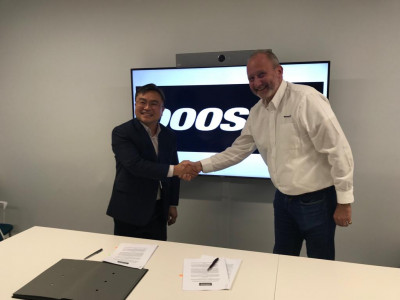 In order to jointly further grow in Baltic construction machinery sales, DOOSAN and INTRAC have concluded a long term distribution agreement for the three Baltic countries.
Carl Leijonhielm, CEO of INTRAC says: We are happy to be able to offer the Baltic market the very strong products of DOOSAN. DOOSAN is the world's leading producer of wheeled excavators, and in total the world's number 6 in terms of construction machinery sales. This new agency will play a key role in developing our sales further within construction machinery, filling major gaps in our product offering.
Nicolas Caron, DOOSAN Dealer Development Manager Europe stated: We are impressed by the INTRAC organization and facilities, and are delighted to find such a strong partner in the Baltic countries.
Back