MLT series MANITOU was awarded the exbibition "Ką pasėsi...2022" medal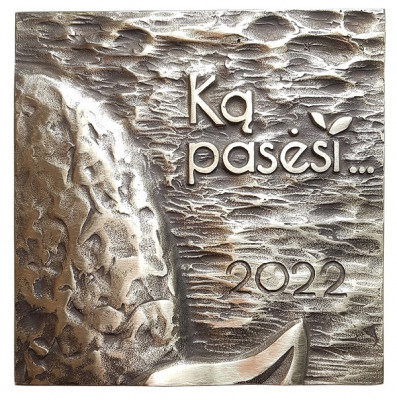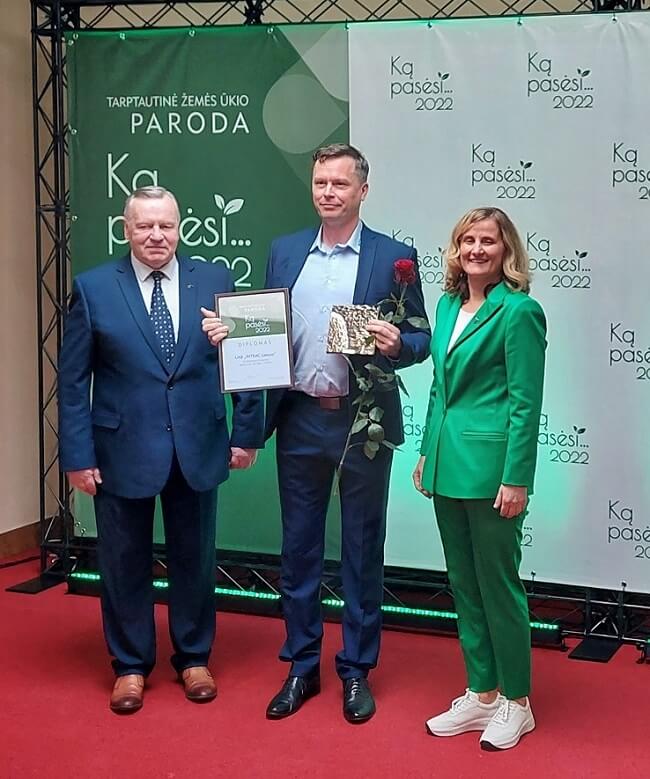 On March 24, the 10 best exhibits of the exhibition was awarded with the medals of the exhibition "Ką pasėsi...2022". This year, the telescopic loader MANITOU MLT 841-145 PS +, represented by UAB "INTRAC Lietuva", was also awarded the exhibition medal.
The MLT 841-145 PS+ NewAg XL is made dedicated to intensive agricultural handling, it has a lifting height of 7.6 m and a lifting capacity of 4.1 t. XL Comfort: this machine offers a new soundproof cab (69 dBA - the quietest cab on the market) with simple access (Easy step), optimal visibility, JSM® (Joystick Switch and Move) on floating armrest, DSB (Double Switch Buttons) and an automatic parking brake. For even more comfort, a new adaptive air suspension seat with heating and electric lumbar adjustment is also available as an option. MLT 841-145 PS+ NewAg XL new engine with 12 % more torque (602 Nm / 1,500 rpm), consumes 11 % less fuel and ECO Stop system saves fuel (one saved hour of work costs about 10 Eur) and helps maintain a higher residual value of the telehandler.
March 31 the three-day international agricultural exhibition "Ką pasėsi... 2022" will start in Kaunas district at the Academy of Agriculture of Vytautas Magnus University. This largest exhibition of innovations in the agricultural sector, not only in Lithuania but also in the Baltic States, traditionally marks the beginning of spring work.
We invite everyone to visit the exhibition "Ką pasėsi... 2022" in the exposition of UAB "INTRA Lietuva" and see not only the MANITOU MLT 841-145 PS + telescopic loader, which has been awarded the exhibition medal, but also other MANITOU loaders.
The equipment of DOOSAN and CASE companies will be on display at the "INTRAC Lietuva" exposition.
For more information:
Sigitas Ašmonas
UAB "INTRAC Lietuva", MANITOU country sales manager
mob.: + 370 626 17721
email: sigitas.asmonas@intrac.lt
Back