Industrial and Heavy-Duty Trailers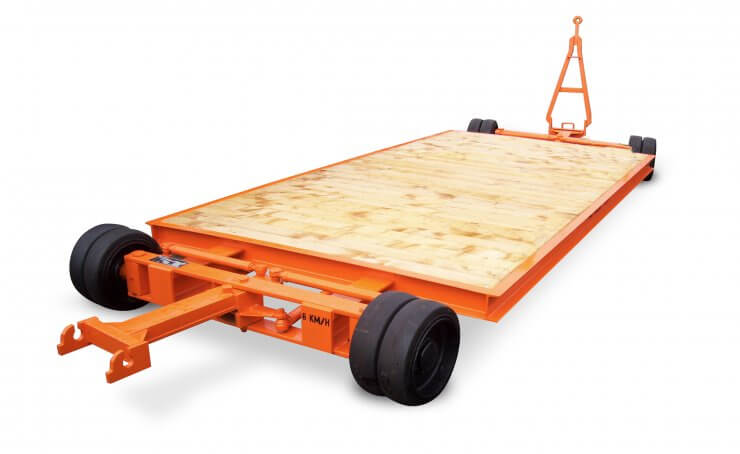 MAFI drawbar trailers are used for the in-house transport of heavy loads of up to 320 tons. The trailer dimensions and steering systems are specially tailored to each customer's transport needs.
Various loading platform materials, tires, brakes or other equipment variants are also available as options.
All drawbar trailers are of high quality and robustly built. Depending on the size and / or payload, the drawbar trailers can be towed with a forklift truck or another suitable towing vehicle.
Custom solutions are also available. They are designed in cooperation with the customer in order to meet each customer's individual needs.
Roll-/ Cargotrailers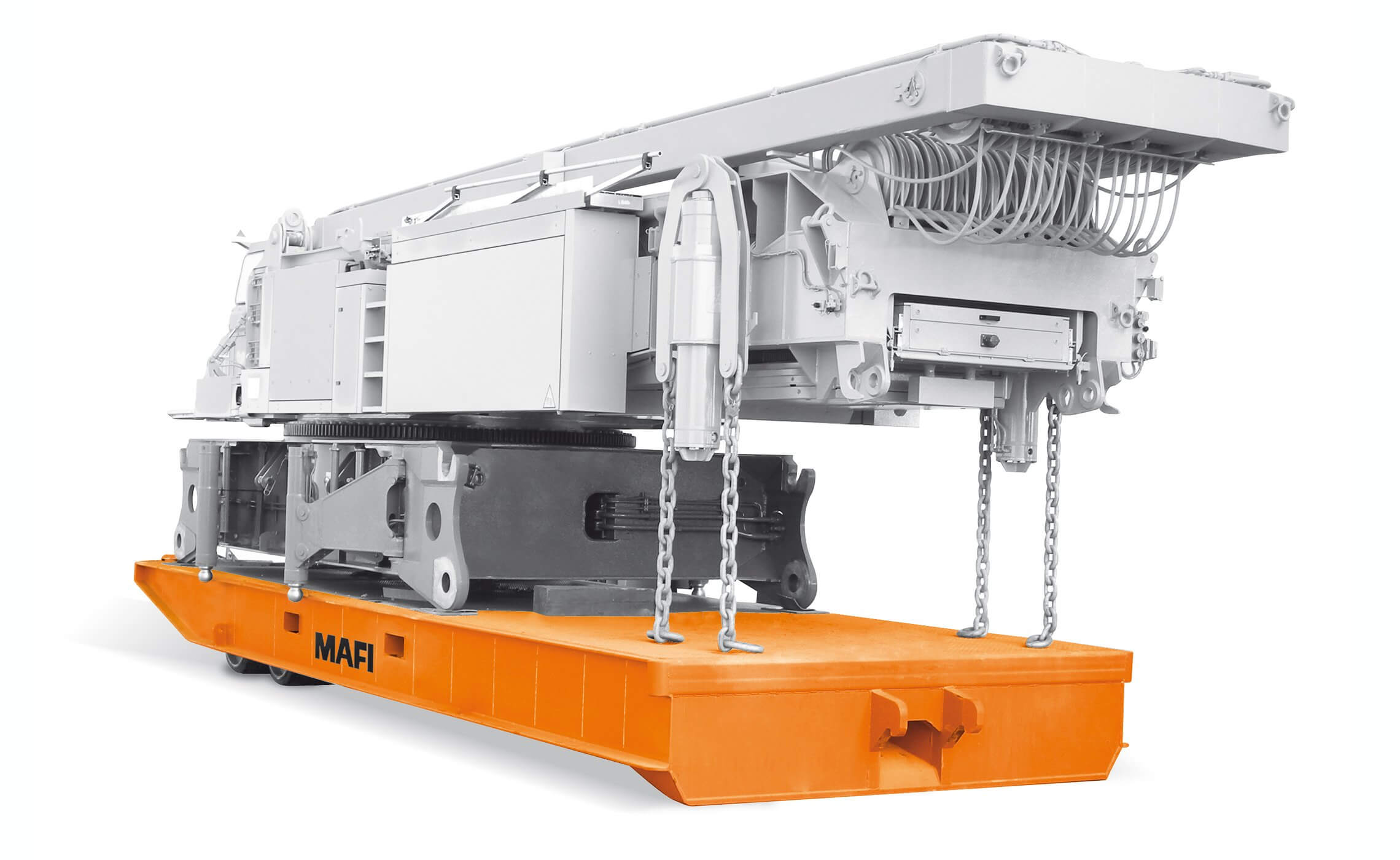 The Cargo Trailer System - a fast and economic means of transportation in ports and industry. MAFI roll / cargo trailers are used to transport various goods in maritime and industrial applications. Depending upon the application, a transport system can handle payloads of up to 250 tons. Roll- / Cargotrailers are built for standard 20', 30' or 40' container sizes, however, custom-sized trailers in all possible lengths and widths are also feasible.
Various options are available to suit each specific transport situation. The loading platform can be covered with wood or steel, or even without any surface. Twistlocks, stanchions, lashing rings or locating pins complete the program. Roll / Cargo trailers are generally delivered with solid rubber tires, but SE (super elastic) tires are also possible. The addition of coils beds also allows the trailers to transport steel coils.
Because Roll / Cargotrailers are so easy to handle, they are being used more and more in the industrial sector. Many customers decide to invest in a Roll / Cargotrailer system because they are cost-effective to purchase and allow for an uncomplicated storage of goods.
The advantages of the Cargo Trailer System are obvious:
• Simple one-man operation.
• Fast automatic coupling.
• Extremely robust.
• Low maintenance costs.
• Economic transportation and storage.
• Triples transport capacity of the tow tractor.
Container Chassis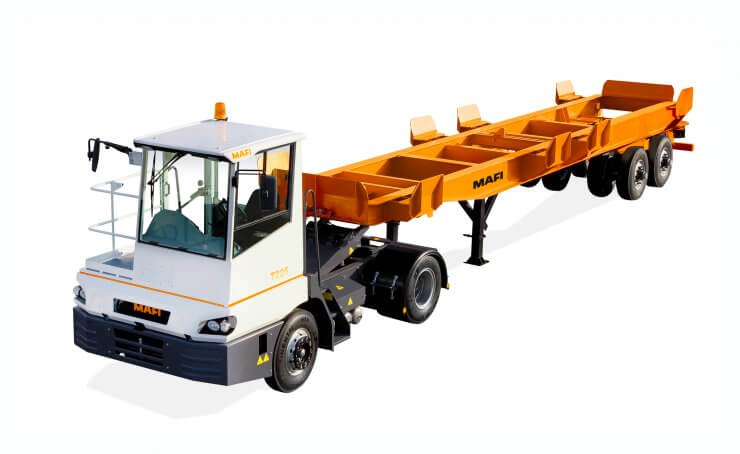 Container chassis are used to transport standard ISO containers in seaports. Here, the containers are lowered by crane from the ship onto the chassis, which is coupled to a terminal tractor. The containers are then distributed or reloaded in the port terminal. Container chassis are available in sizes from 20' to 45'. The payload can be up to 70 tons.
Container chassis are available in different versions. Depending on customer requirements, they can be delivered as bump carts, with twistlocks or with locating pins.
Furthermore, various options such as air brakes, rear lights, steps, etc. are also available.